Upcoming Events at the Library
Jigsaw Puzzle Challenge: Do you enjoy assembling jigsaw puzzles? Then join us on Saturday, January 25, from 10:00 a.m. to
2:00 p.m. for our first Jigsaw Puzzle Challenge! Sign up to work as a team on a jigsaw puzzle. The first team to complete their puzzle wins a prize!
Registration deadline January 11th.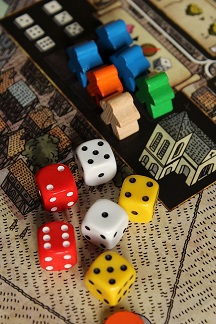 Join us at the Oswayo Valley Memorial Library on Tuesday,
February 18th, at 5:30 p.m. for a game night. Bring your favorite board game and a friend!
Book Club: The book club meets on the 2nd Thursday of every month at 10:00 a.m. to discuss their current book.  There are extra copies of the book available. We would love to have new members join us!
Books are provided by the Potter-Tioga Library System.
Photo by Nathan Dumlao on Unsplash
Library Board Meeting: The library board of trustees meets monthly on the 4th Tuesday at 4:00 p.m. The public is encouraged to attend.
Photo by Drew Beamer on Unsplash
The Oswayo Valley Historical Society will be open Friday afternoons from 1-4 and the 2nd and 4th Saturdays from 9 a.m. to noon in the library basement.
Photo by Mr Cup / Fabien Barral on Unsplash
The Writer's Guild meets on the 3rd Wednesday of every month at 6:30 p.m. in the basement of the library.
Photo by Florian Klauer on Unsplash